"Bringing energy efficiency to your home

today, paid

for by

tomorrow's energy savings

"
We are a participating contractor with Consumers Energy Home Performance with Energy Star® program. We offer a whole-house approach to make your home more comfortable and save you money. You can lower your energy bills and receive cash rebates for energy efficiency improvements. Ask us how to get started now.

Ask us how we can help make your home more comfortable and minimize the effects of the allergens. Call today to schedule an energy audit. Ask us about our latest specials.
From winter's chill through the dog days of summer, our primary goal at Energy Saving Services is to keep your home comfortable for you and your family.
But, that's just the beginning. We help you save money on your energy bills. By offering Certified B.P.I and HERS ratings, and Home Energy Efficiency Audits... In addition to rating and testing your home we are a Home Performance Contractor and can provide the repairs necessary to make your home safe, healthy, comfortable and more energy efficient. And, we help deliver relief to those with allergies and many others concerned with the quality of the air they breathe.

Click here to learn moreon how to improve your home's energy efficiency by watching these educational videos from Comfort Institute and Energy Saving Services
You'll find we take our job seriously and value highly the trust that is placed in us. To understand why we go so far beyond what others do by investing in the extra training and equipment we believe necessary to protect your home and family properly,
By doing what it takes to ensure each customer's complete satisfaction, We invite you to give us a call.
Seal in the Savings
Now is the time to reduce your energy bills and improve the comfort in your home. Huge rebates are available for energy efficiency improvements - investments that PAY for themselves in energy savings.
Ask us how you can get up to $5,500 in tax credits, manufacturer rebates and utility company incentives.

Click here
to watch these short educational videos and to learn more on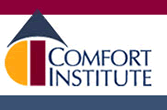 what Comfort Institute and
Energy Saving Services
can do for you

.

We are the only Comfort Institute Certified Dealer in Kalamazoo, and can offer you Whole House Diagnostics for your home


Energy Saving Services is your state Home Energy Efficiency Test, Energy Testing, Energy Tester, Home Performance Contractor, Energy Rater, Energy Auditor, Energy Star and Energy Auditing Company located in Kalamazoo county that services Kalamazoo Mi, Portage Mi, Richland Mi, Augusta Mi, Galesburg Mi, Climax Mi, Scotts Mi, Fulton Mi, Vicksburg Mi, Schoolcraft Mi, Lawton Mi, Mattawan Mi, Paw Paw Mi, Gobles Mi, Decatur Mi, Marcellus Mi, Hickory Corners Mi, Delton Mi, Pine Lake Mi, Plainwell Mi, Otsego Mi, Allegan Mi, Hamilton Mi. Serving St. Joseph county that serves Marcellus Mi, Three Rivers Mi, Mendon Mi, Leonidas Mi, Colon Mi, Centreville Mi, Constantine Mi, White Pigeon Mi, Sturgis Mi, Burr Oak Mi. Serving Van Buren county that serves Lawton Mi, Mattawan Mi, Paw Paw Mi, Gobles Mi, Decatur Mi,Lawrence Mi. Serving Calhoun County that serves Athens Mi, Marshall Mi, Battle Creek Mi, East Leroy Mi, Springfield Mi. If you have questions or would like to schedule an appointment, please call 269-341-HEET(4338)

Energy Saving Services works with Energy Star, Resnet, Home Performance with Energy Star, Infiltrometer, Consumers Energy, DTE, Infrared Camera,Trade Ally, and Building Performance Institute